Seattle is the FIRST City to Enact the Charter for Compassion
Seattle made history as the first city in the World to Enact the Charter for Compassion on April 24, 2010. Watch the what the Charter for Compassion is about in this video:
To celebrate the signing of the Charter for Compassion the Compassionate Action Network organized a huge event at The Center for Spiritual Living. For this event we built out a social media engagement team to interact with our virtual audience and the attendees at the event.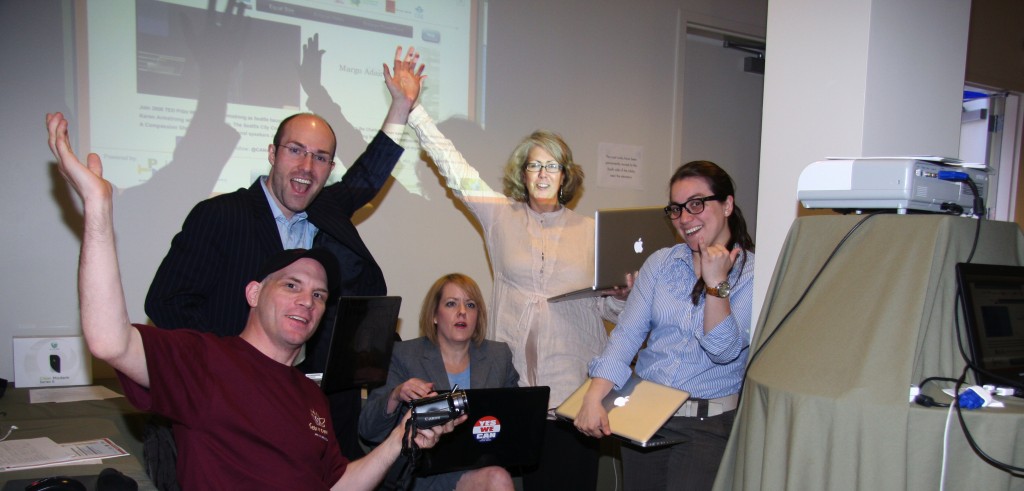 We had a visual dashboard put together to overview the event and the speakers on stage and display the tweets, blogs, pictures, videos and google search results that surrounded the whole event and each person.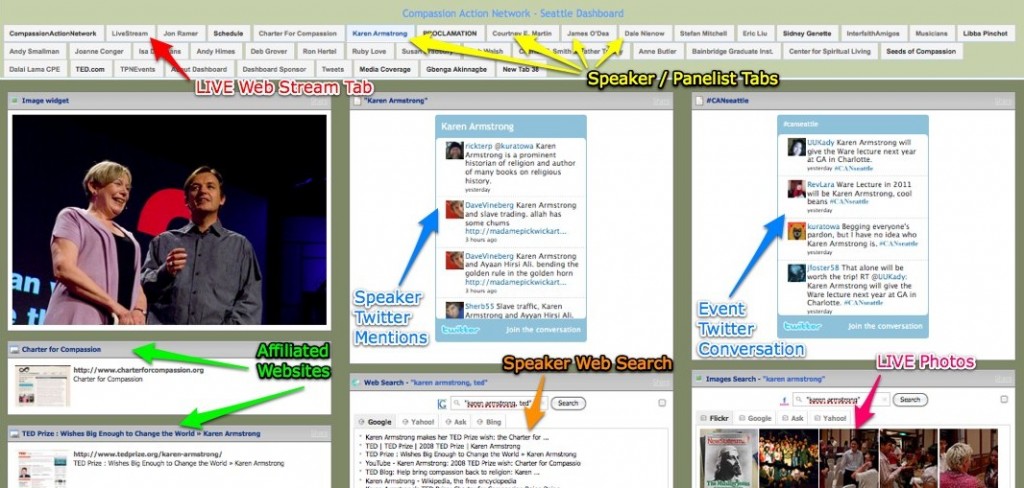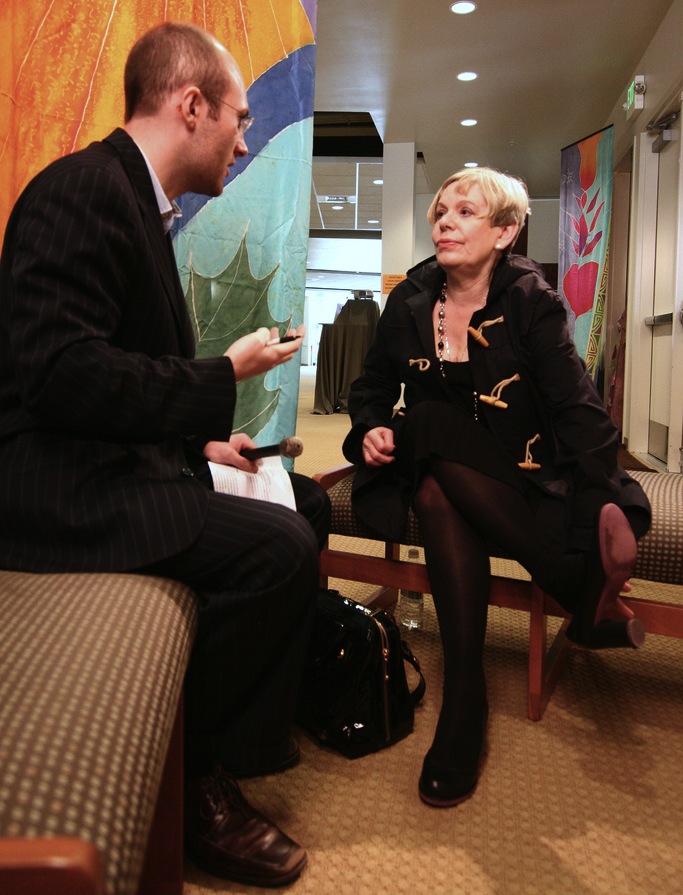 I had the opportunity to interview Karen Armstrong, the TED wish recipient that gave birth to the Charter for Compassion. I asked her what she believed were the psychological bottlenecks that existed today that were holding humanity back from progressing forward. She divided her answer by addressing the ignorance that is in America and unsympathetic attitude most have towards other cultures and how in the east there is a growing animosity and hatred towards the west. The east sees westernized television and the materialism that we have. This makes them realize the standard of living they are in and ignites the animosity. In summary, the west needs to be sympathetic and more practical (less materialism). The east needs to be openminded and optimistic about the future.
Here is me with the Charter for Compassion that was signed by the Seattle mayor and local government officials.
.