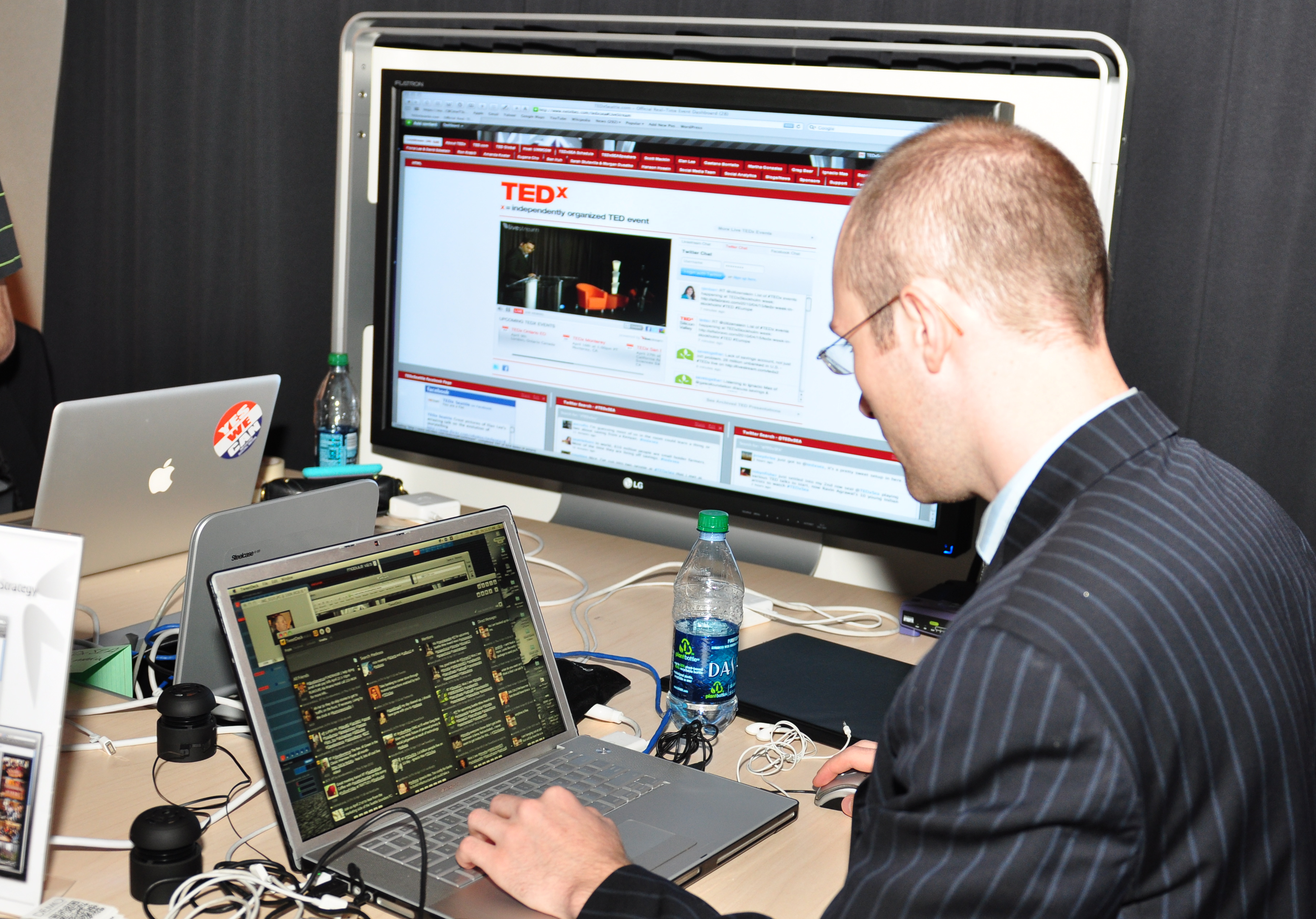 TEDxSeattle April 2010
Many people have heard of TED.com. It stands for Technology Education and Design and highlights some of the most thought provoking leaders, professors, politicians, and activists in the world.
TED.com is my 'TV show'. I watch it as much as other people watch sitcoms. When I heard that a TEDx event was being held in Seattle I was in.  The MCDM program (Masters of Communications for Digital Media) at the University of Washington, Seattle, decided to organize the event. MCDM landed the event at one of the most perfect places for it in Seattle, The Pacific Science Center.  This place is simply gorgeous. The event was a full day of events on April 16th 2010.
For the event we focused on launching a full social media campaign. This included a live video stream to the web, specialized tweeting, facebook updates, live blogging, live photography with tagging, and a live visual dashboard that brought all of the live feeds together in one place.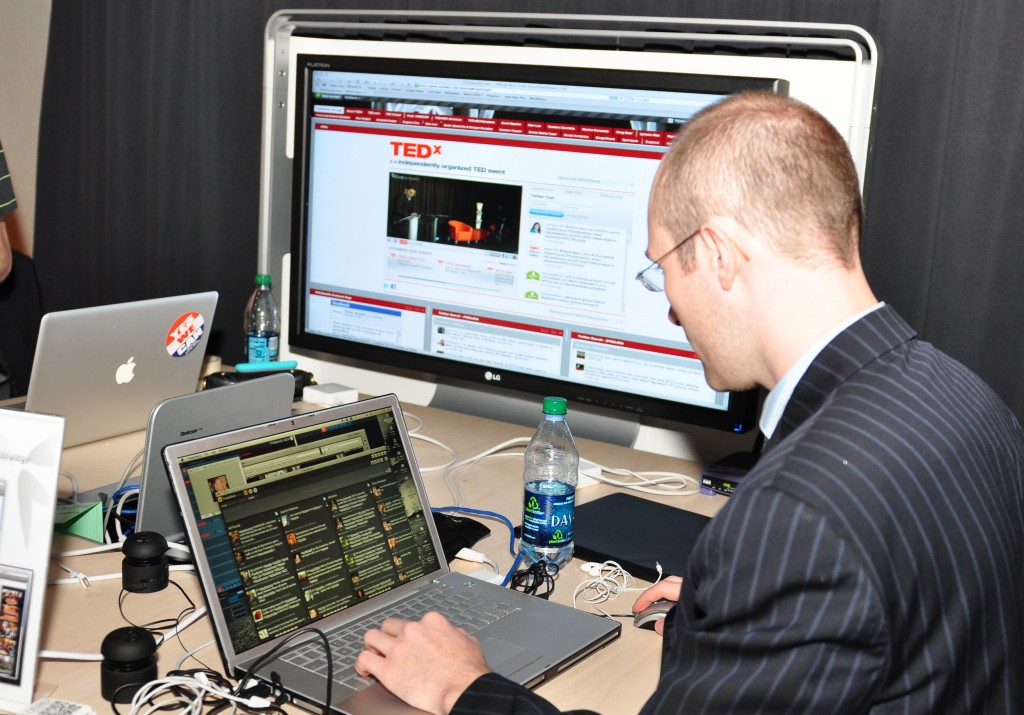 Each of the Speakers had their own tab on the dashboard that highlighted all the live content being created around them.
We had a media center with a big screen TV and computers setup for our team, speakers and guests to join the virtual conversation.  After a speaker got off the stage they could come over and see what people thought about their presentation and even interact with whomever made comments via video or text.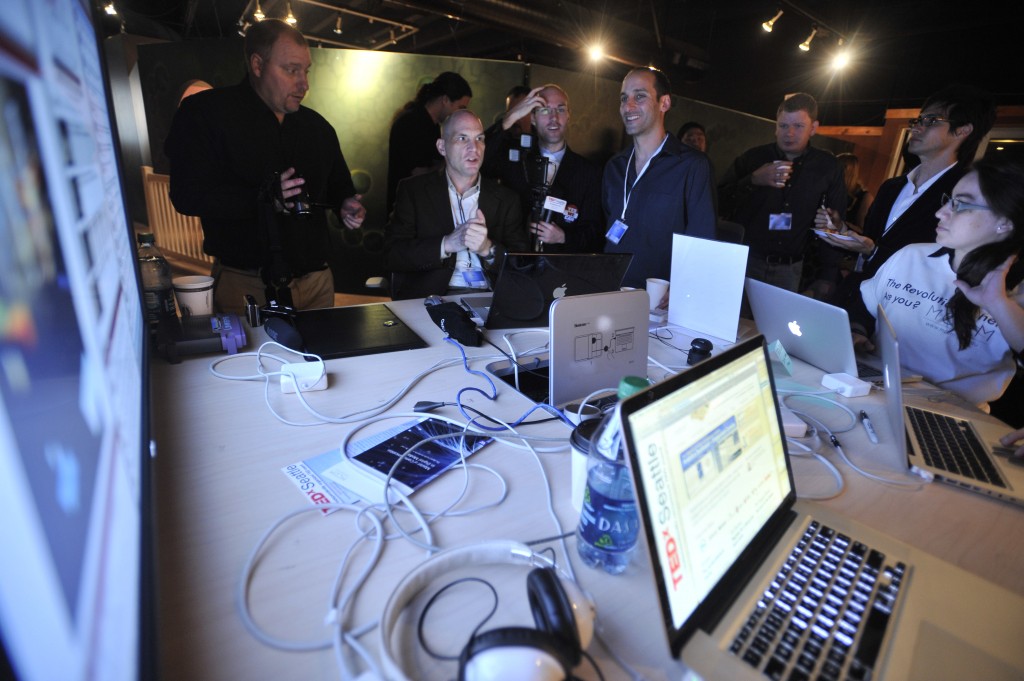 We had some great numbers from the stats.  Livestream reported that during the event, we had 4,227 unique visitors to our live feed — three times the amount of other recent TEDx events that used Livestream as their platform.  And these virtual attendees, primarily from the USA, Germany, Italy, UK, France, Canada, Brazil, India, the Netherlands, and Spain spent on average 10 minutes each on our channel — which is also higher than the average.
We saw overall content on all media types mentioning TEDxSeattle go up slightly before, during and then mellow out after the event.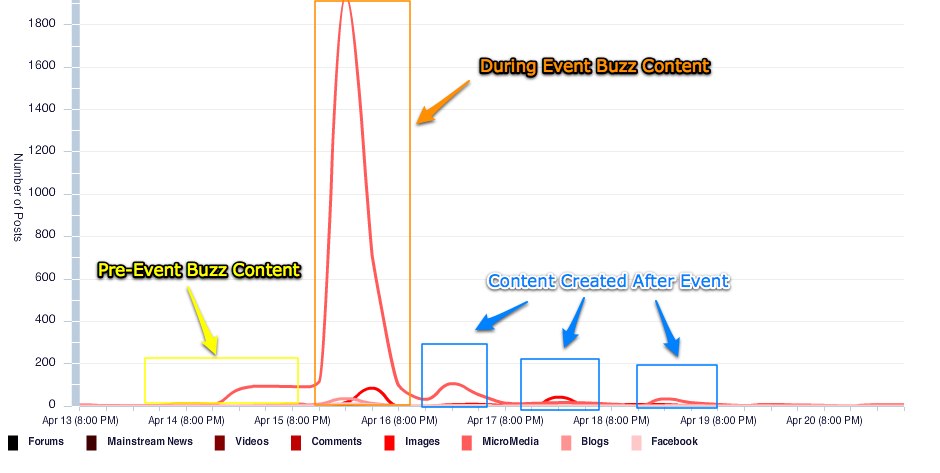 On our TEDxSEA flickr account photos had 10,000 + views with the bulk of them during the event.

Then with the links we tweeted out during the event we drove 944 clicks from 21 different countries.

I was very satisfied with our team and what we were able to accomplish online. This new live media strategy can scale out to increase the ROI that event organizers and sponsors get out of events. This can also be bridged to companies that wan to spur campaigns online around their products. What I love about it is we're opening a window into these geographically isolated events and making them accessible to the whole world, not just to view, but to interact with us.
For more information or to see the videos go to the TEDxSeattle.com website.