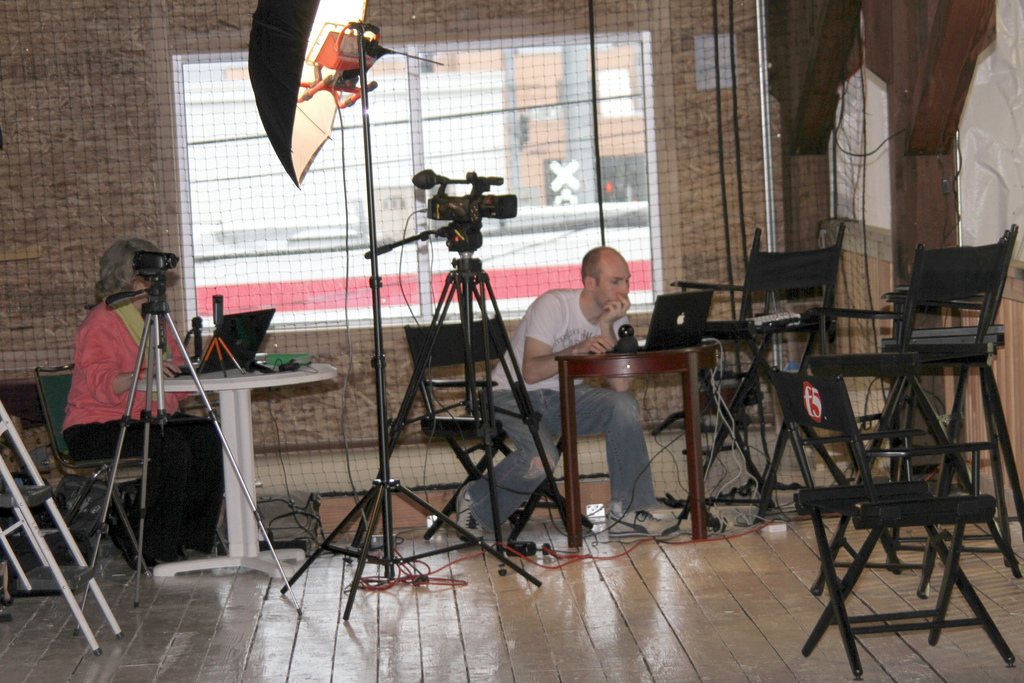 Twestival Seattle March 2010
As part of the Twestival Seattle planning board I coordinated the live media for the March 25th 2010 event. We have a live video stream setup to interview people that were showing up at the event. For anyone in Seattle the venue we were at is a MUST SEE! We had the event at Emerald City Trapeze.  Spring Creek Group was one of the events sponsors that covered whoever wanted to get on the trapeze and fly. I ended up trying it out and did a backflip off into the net!
We were able to raise $10,000 dollars to give to Concern Worldwide. This had more meaning to me since I had just got back from doing some live media out of Haiti. I was able to see where this kind of money actually goes and whom it benefits. I was glad to be a part of such an amazing event. Of all the Twestivals around the world we raised the 2nd highest amount of money.
Thanks to Richard Wood, LeagalAdmin for the photos on flickr!