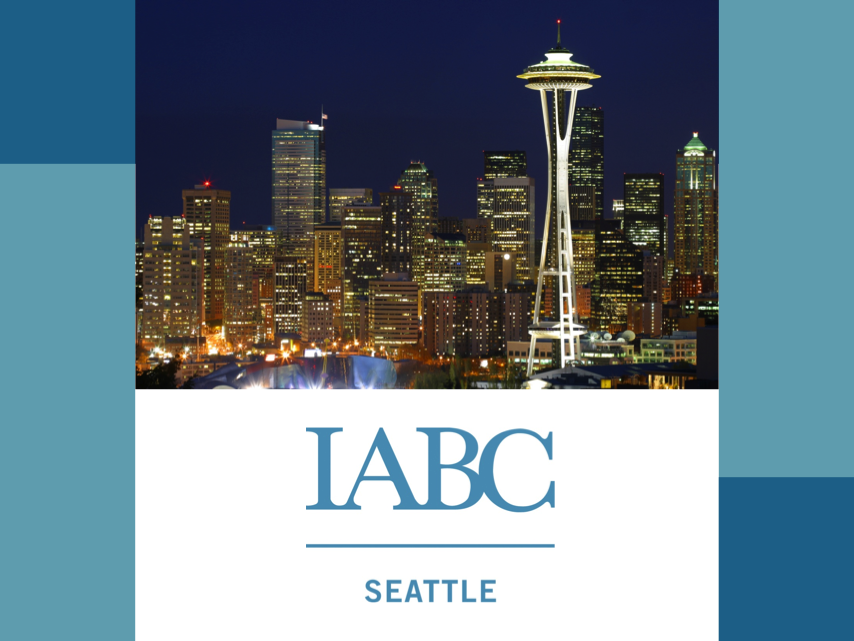 IABCSeattle Communications Management in the 2010s
The IABC Seattle event was February 25, 2010. Tenacious Ventures was there live streaming and recording the event. There was a great line up of speakers tackling the topic of social media. How will you successfully navigate the changing PR and media landscape? What steps will you take to build greater trust with your key communities? What changes will social computing bring to your internal communication practices? How will you protect your brand and reputation online?
The first Speaker, Jim Desler, Director of Global PR operations at Microsoft, started off the morning with a current and forward look at external communications and the impact of social media on media and PR. He addressed questions such as: How is the PR and media communications landscape changing? How will your ability to engage directly with your customers change your business?
Jim Desler, P1 Changing World of PR, Media and Global Communications at IABCSeattle Feb 2010 event

Jim Desler, P2 Changing World of PR, Media and Global Communications at IABCSeattle Feb 2010 event

Ethan Yarbrough, President of Allyis, gave an AMAZING presentation in my opinion. He touched on the psychology that companies need to be aware of in a changing communications landscape. His presentation was titled, Pronouncements to Conversations: Internal Communications in the Age of Social Computing. He addressed the questions: What is the role of social computing in internal communications in helping companies achieve their internal communications goals? Does the rise of social computing create new opportunities for more effective internal communications?
Ethan Yarbrough, From Pronoucements to Conversations at IABCSeattle Feb 2010 event

Blaine Millet spoke about how companies can integrate social media into their business. He covered an overview of what social media networks he thinks are the best to target.
Blaine Millet at IABCSeattle Feb 2010 Event

The last event of the day was a panel titled, Protecting your Digital Assets: Using Social Media to Influence and Manage Online Reputation. The panel was moderated by Mónica Guzmán, newsgatherer for Seattlepi.com. Panelists included Shauna Causey, PR Manager, Comcast; Bill Hankes, VP of Corporate Communications, RealNetworks; and Bill Schrier, Chief Technology Officer, City of Seattle.
Panel on Social Media/Reputation Feb 2010

Here are testimonials and Interviews of speakers, attendees and organizaers
Interviews:
Have any thoughts, comments or questions? I'd love to hear your feedback!