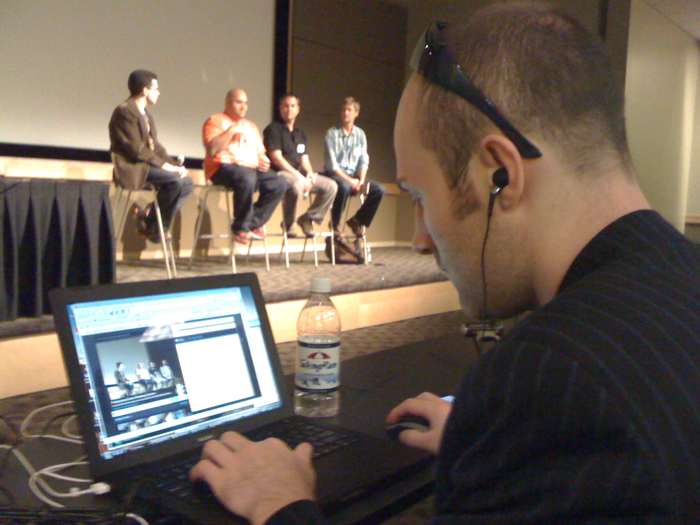 Social Media 101: Eastside Entrepreneurs
On September 25th Joe Kennedy founder of the Eastside Entrepreneurs network hosted a Social Media 101 event on the Microsoft Campus.
The conference was to learn how and why to get your business connected online. We had experts such as Chris Pirillo, Andru Edwards, Jake Ludington, John Cook, Eric Weaver, Joshua Dirks, Warren Sukernek, Jason Preston, Shauna Causey, Joe Kennedy, Kevin Urie, and Edith Yeung speaking about various topics.  I covered the event by streaming it LIVE to the web. Below are both parts.
The event was written up in an article for King5.com by tech reporter Renay San Miguel.
Thanks to the sponsors for supporting the event: Comcast Business Class, Microsoft Local Engagement Team, Cyberstreams, Lighthouse, Seattle Computing, Social Media Club Seattle,  My Buzz Social Media Analytics, BizTechDay
Special Thanks went out to: Kenji Onozawa, Colin Christianson, Dave Manningsmith, Kevin Henry, City of Bellevue, Laura Adams Guy, Pam Hoelzle, Veronica Wei Sopher, Redmond Chamber of Commerce, Seattle Chamber of Commerce, Eastside Entrepreneurs